Fawn Press is proud to be from and operate within the "Create County" Staffordshire, and it was a special day on Saturday 11th September to be a part of the 110th Anniversary celebration of the park with poetry performances, music, and general joviality within the community.
Staffordshire Poet Laureate Mel Woodend did a fabulous job of organising the event, and performers included Lisa Johnston, Sandra Chambers, Brendan Hawthorne, Jan Wilkins, Hannah Marie, Dale Parnell, Susan Wood and Pauline Faulkner, as well as myself, Scarlett Ward-Bennett.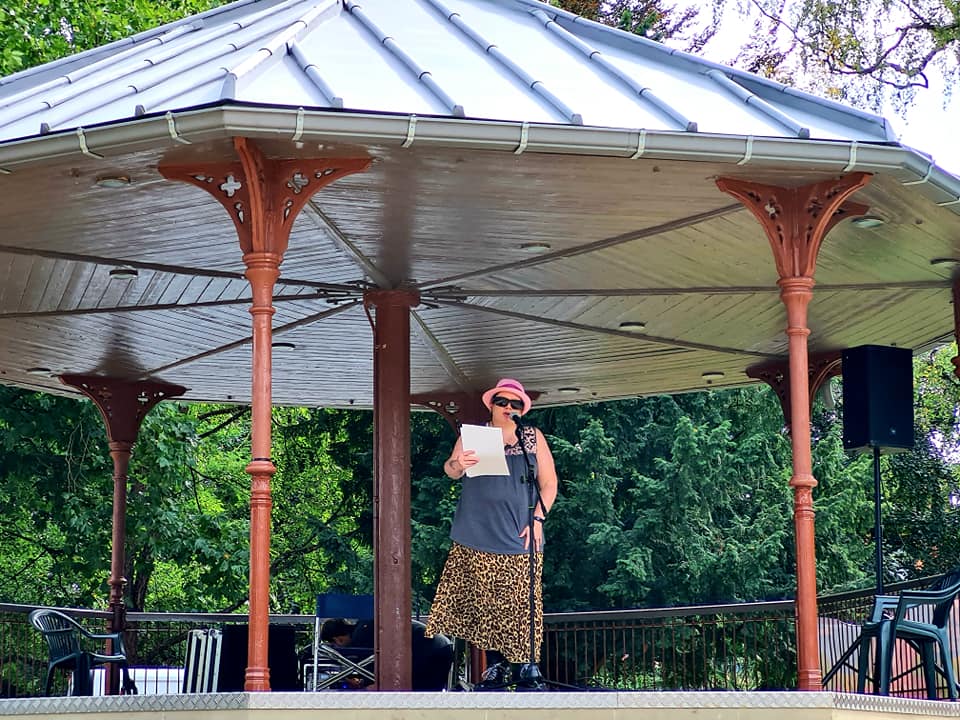 Originally named the Victoria Park Pleasure Grounds, the site opened in 1908 and is the Boroughs principal destination park. The park now covers an area of 4.95 acres, the park is the largest formal park in the Borough.
The site contains the listed structures of the Alderman Mottram shelter and the County War Memorial.
The event included Staffordshire Brass Band performing on the restored bandstand, a celebration of poetry and an artisan craft market – showcasing the work of local artists.