Friday 7th January, a huddle of Poets and supporters congregated at a grade II listed building in the north of Staffordshire to celebrate not only the launch of the brand new poetry anthology "Elements, Natural & The Supernatural', but also to mark the birth of Fawn Press as a publishing company!
Thank you so much to everyone who came to make the event special, and for supporting us!
Getting there at around 5 o'clock, myself, my sister, my parents and friend and Photographer Saffron Hoo carried boxed of books, speakers, and decorations such as Ivy, log slices, and a deer skull. Leaf-shaped green bunting was draped around the microphone and along bookshelves, and tables were set up to show off the books and tote bags we had on display. Another table had bottles of prosecco, vegan cupcakes with deer-themed cupcake holders, and a huge deer-shaped cake, made my Kate's Creative Cakes in Burntwood. We even had special details like green cups and plates, all made from recycled cardboard!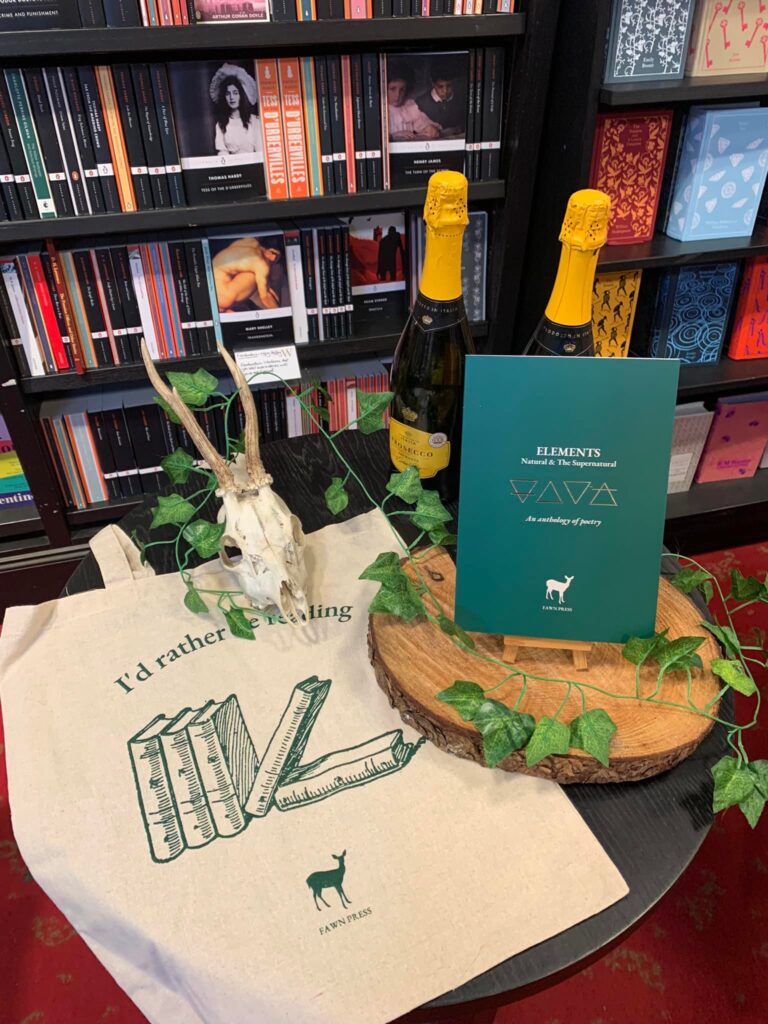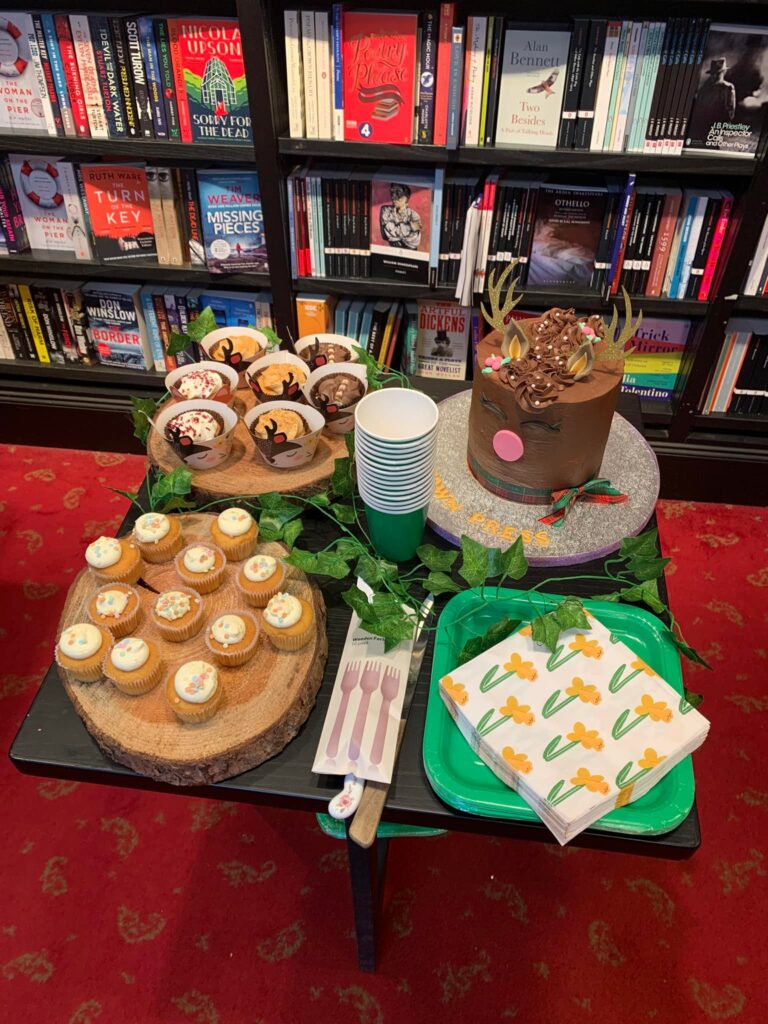 Once we had set up the room, and spectators began to appear both in person and in the zoom room, the event began. I first gave a speech thanking co-editor Lexia Tomlinson for helping with the submission reading and selection process, our Intern Konnie Colton, and our photographer Saffron Hoo. All members of the team helped get the anthology, and the company, to the stage where we can be proud of it!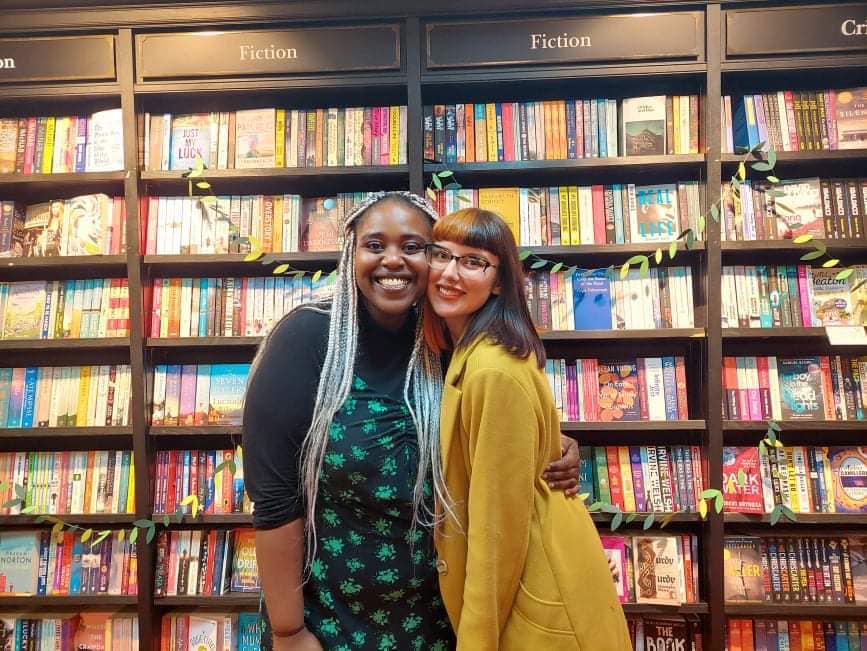 Our British Sign Language Interpreter Ryan, from Communication Services, did a fantastic job, familiarising himself with all the poems ahead of time, and providing a thorough service which allowed us to make the event accessible for members of the D/deaf community.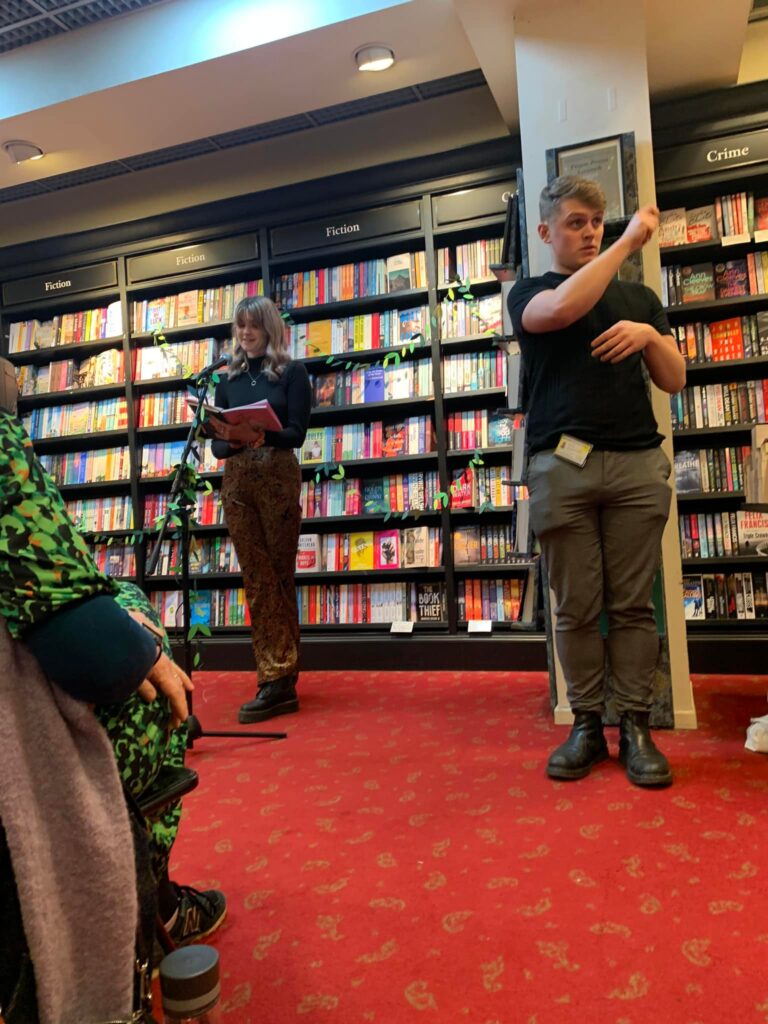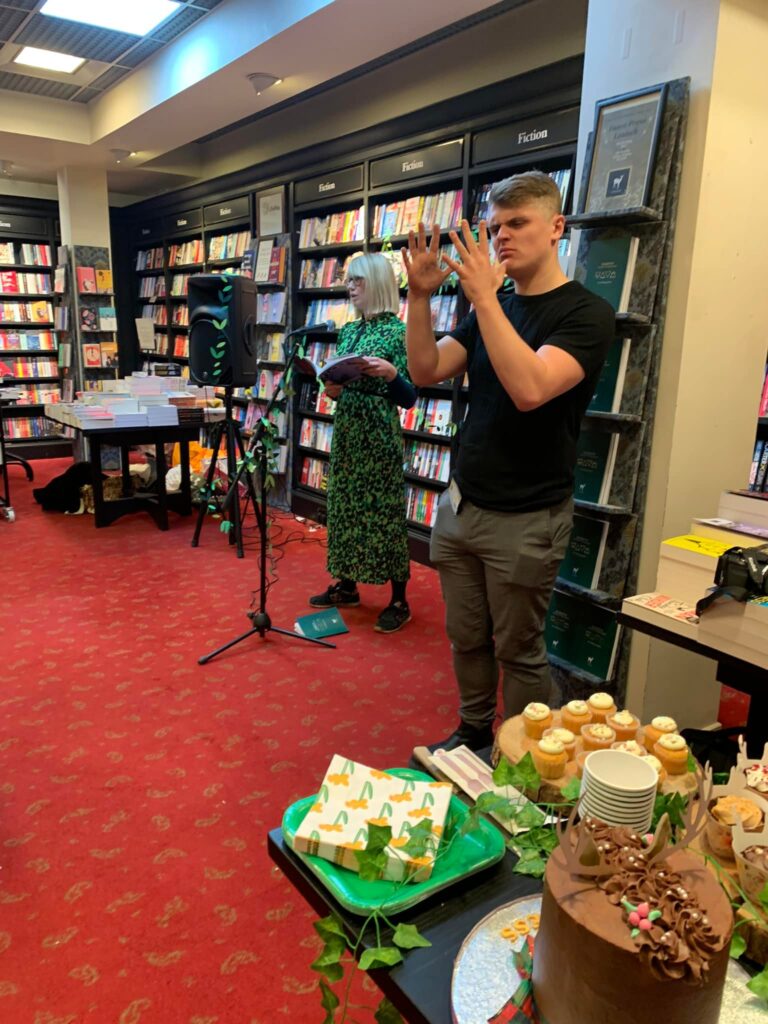 The evening saw performances from Nia Solomon, Ella Squire, Konnie Colton, Lexia Tomlinson, Birmingham Poet Laureate Casey Bailey, Kayleigh Jashree, Charlotte Baldwin, and William Pittam! Poets travelled as far as London to join us, showing the strength of the Poetry community as a whole!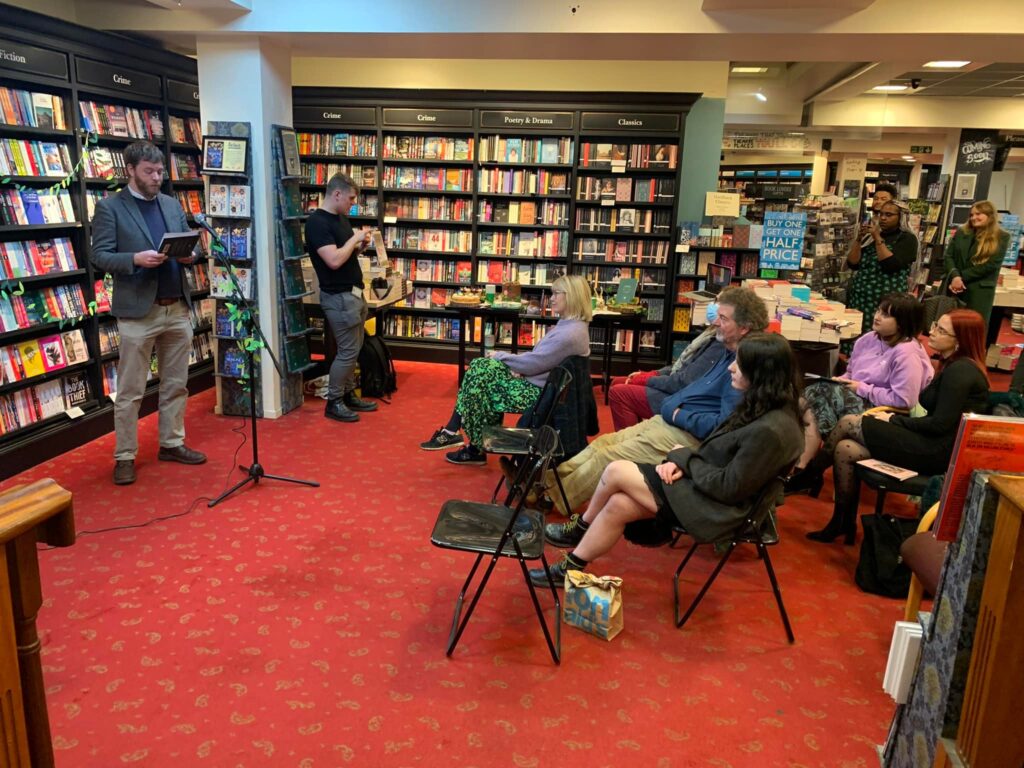 Truly it was an honour to host the evening, and to see the books on the shelves of Waterstones! Thanks go to Lydia from Waterstones for facilitating the event and for making us so welcome!
Thank you to all of our performers, all of our contributors, and everyone who has supported both the event, and Fawn Press so far!
If you would like to purchase a copy of "Elements, The Natural & The Supernatural" please visit our shop